Publications - Released in 2016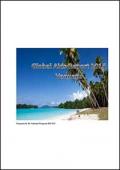 Vanuatu consists of a Y-shaped chain of four main islands and 80 smaller islands, spanning a distance of 1,100 kms. Vanuatu is part of Melanesia, a grouping of islands ethnically and geographically distinct from Micronesia and Polynesia. 
The first HIV case in Vanuatu was found in 2002. To date, the cumulative number of HIV cases is 10, with four of these detected in 2012 alone. Six people are still alive today, while FOUR have died. However, the number of officially reported HIV cases is based on passive testing through VCT centres, and actual HIV numbers are expected to be much higher. HIV testing is still very limited.
Downloads
Organizations
Ministry of Health - Vanuatu